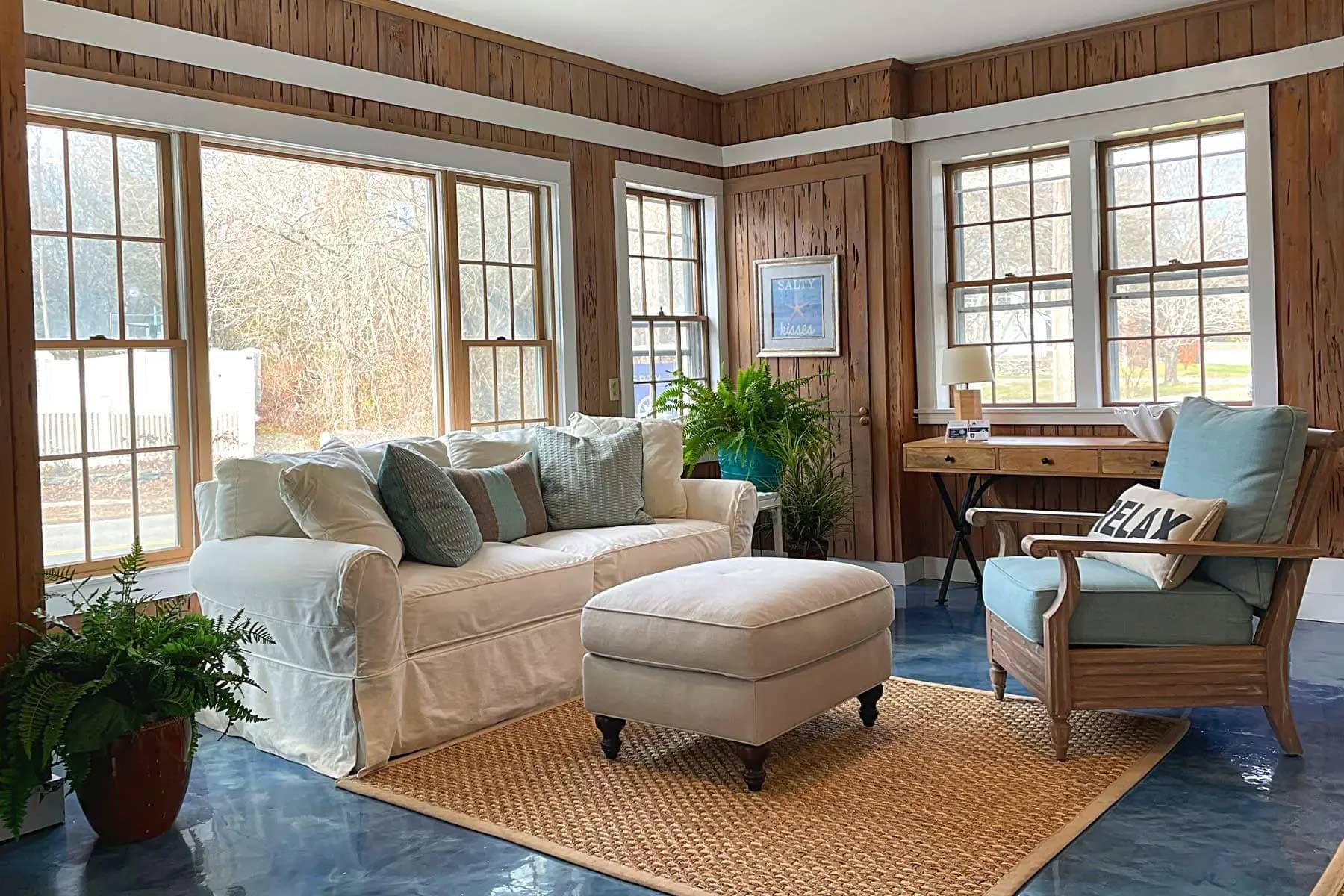 Our History.
I have always been drawn to this historical building, long before I thought our company would have the privilege and honor of owning and doing business here at 627 South Main Street, Centerville. Our office has an interesting history; built in 1870, it was the site of a former blacksmith shop.
Our building's origins.
From 1960 to well past her 90th birthday, the building was the home of Vivian's Real Estate, at the helm was renowned broker Vivian Nault. Well respected in her day, Vivian made such a positive contribution to our community, which I tremendously admire, and hope to do the same.
Charm and Character.
Aligning with a majority of our clientele's mindset, this building exudes the same charm and character that we hear so often is the important criteria in looking for a home on the Cape. I absolutely am in love with this building, and it is only fitting that it was previously the home of a successful real estate agency for 52 years. I believe that is part of the reason I have such a good feeling everyday when I walk into 627 South Main; its history makes my heart melt, and feels magical.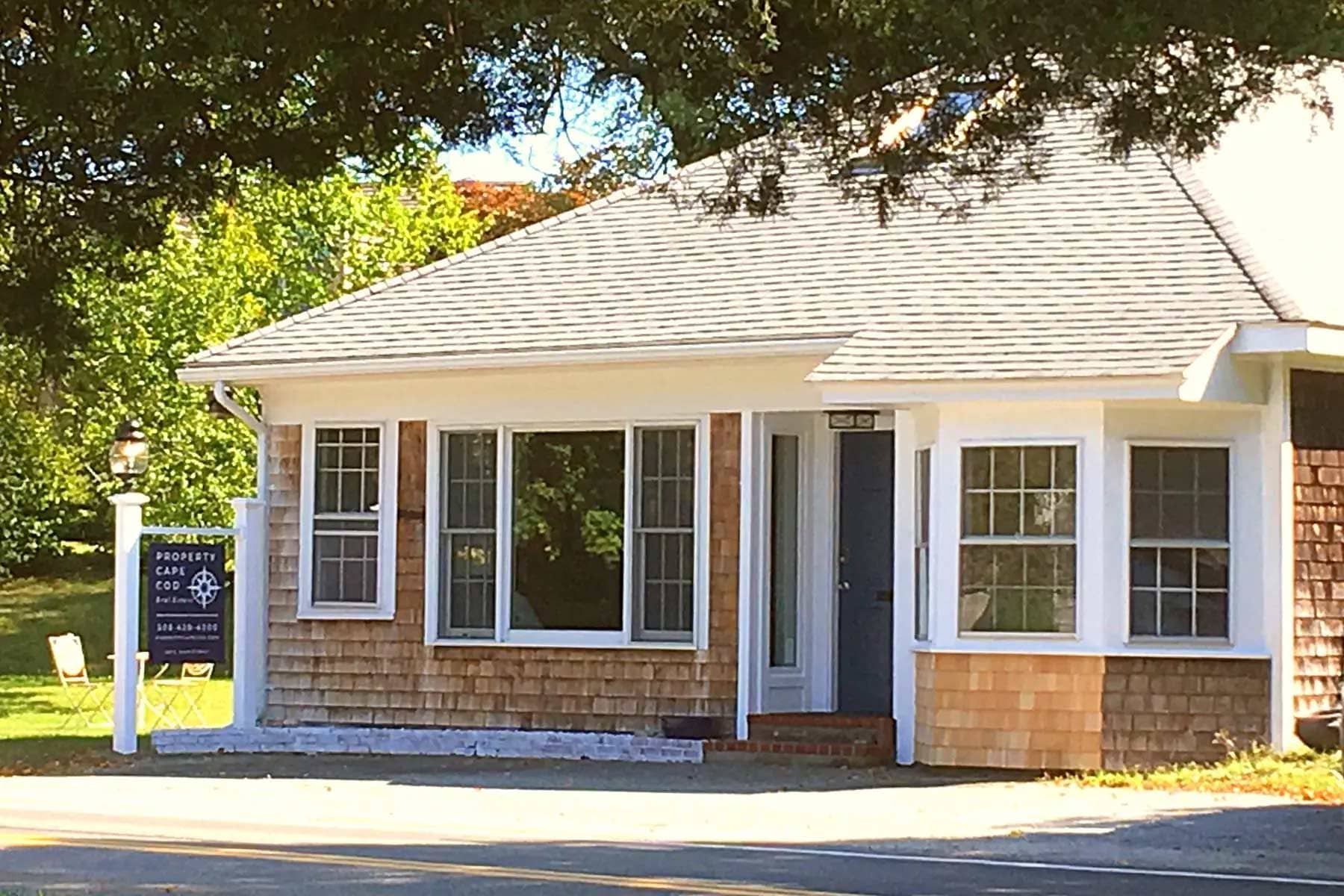 Location. Location. Location.
The physical location of our building is special as we are a short walk from the public boat ramp at McCarthy's Town Landing, and as a bonus we enjoy watching boats come and go. We also reside in a residential area, which is unusual for a business, and yet refreshing on many levels, as our home here resides deep within the heart of the community. We specialize in selling property on or near the water, and consequently we get to enjoy breathing in the same salt air and enjoy being steps from the water, like so many of our clients.
Opportunity knocks.
When I was looking for a permanent place to call home for Property Cape Cod Real Estate, this building was not on the market. I called the owner and asked if she would be interested in selling the property, as Vivian had passed away in 2012, and the building did not seem active. Her niece, Deb Clough, inherited it and kept it going to keep the business alive, but it was time for her to close this chapter and move forward. Deb was wonderful and we worked together to make this complicated transaction happen. I will always be grateful to Deb for selling to us!
Sold!
In 2019, we purchased 627 South Main Street and renovated the building. We opened shortly before the pandemic, so foot traffic through the office has been light, but it is a very unique and beautiful place. Prior to purchasing the building, we had been specializing in residential real estate, especially the second home and vacation market for over 17 years. Which brings us to why I think it is important to own, and not just rent, an office building on Cape Cod.
It's all about community.
We value being passionate about the community in which we sell property. I was raised on the Cape and now get to work closely with my mother, Karen Lilly, who is a top selling REALTOR® for Property Cape Cod. We are so proud of the way she advocates for her clients, and her classic New England work ethic, so it's no surprise to us that she placed in the top 100 of Cape Cod Real Estate agents for 2022. Karen consistently places year after year, and she accomplishes this primarily through her relationships. Much of her life has been working in the "people business", but real estate is her true passion, just as it is for the rest of our team. And that is a criteria for joining our team. One must be passionate about it. Our agents are networked and connected, and offer so much more than just the "traditional real estate agent".
Hyper-local.
So many smaller agencies, and even bigger names such as Redfin and Zillow do not have a local presence, or do not actually own the property where their office is located. Property Cape Cod Real Estate is unique because we have the best of both worlds, as we are a young company with fresh ideas and perspectives, but also possess the wisdom and experience of being truly local to Cape Cod for over 17 years, with no plans to uproot or nationalize. We remain truly local Cape Cod property owners like our clients, with our fingers remaining on the pulse of the community, allowing our roots in the community to grow stronger each year.
Our remodeled office, present day.